Onoyotonn "Piglicious" Exhibition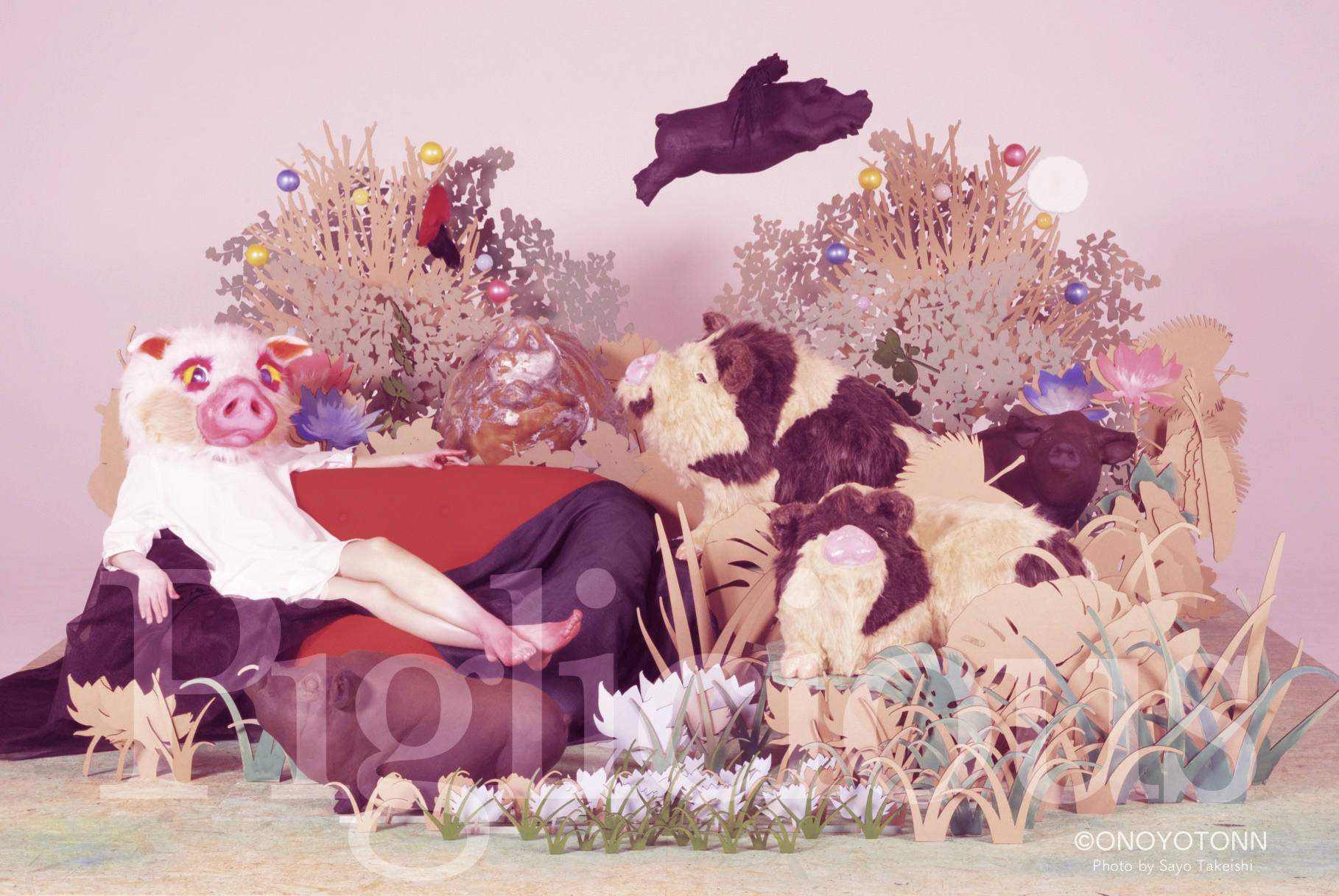 This exhibition is being held at Faculty of Art & Design, University of Tsukuba, an installation of a three-dimensional sculpture of pig by Onoyotonn in Faculty of Art & Design, University of Tsukuba.
Onoyotonn "Piglicious" Exhibition
October 2 (Tue)-November 3 (Sat), 2018
University Hall Art Space, University of Tsukuba
9:00-17:00 (until 15:00 on the last day) admission free closed on Sundays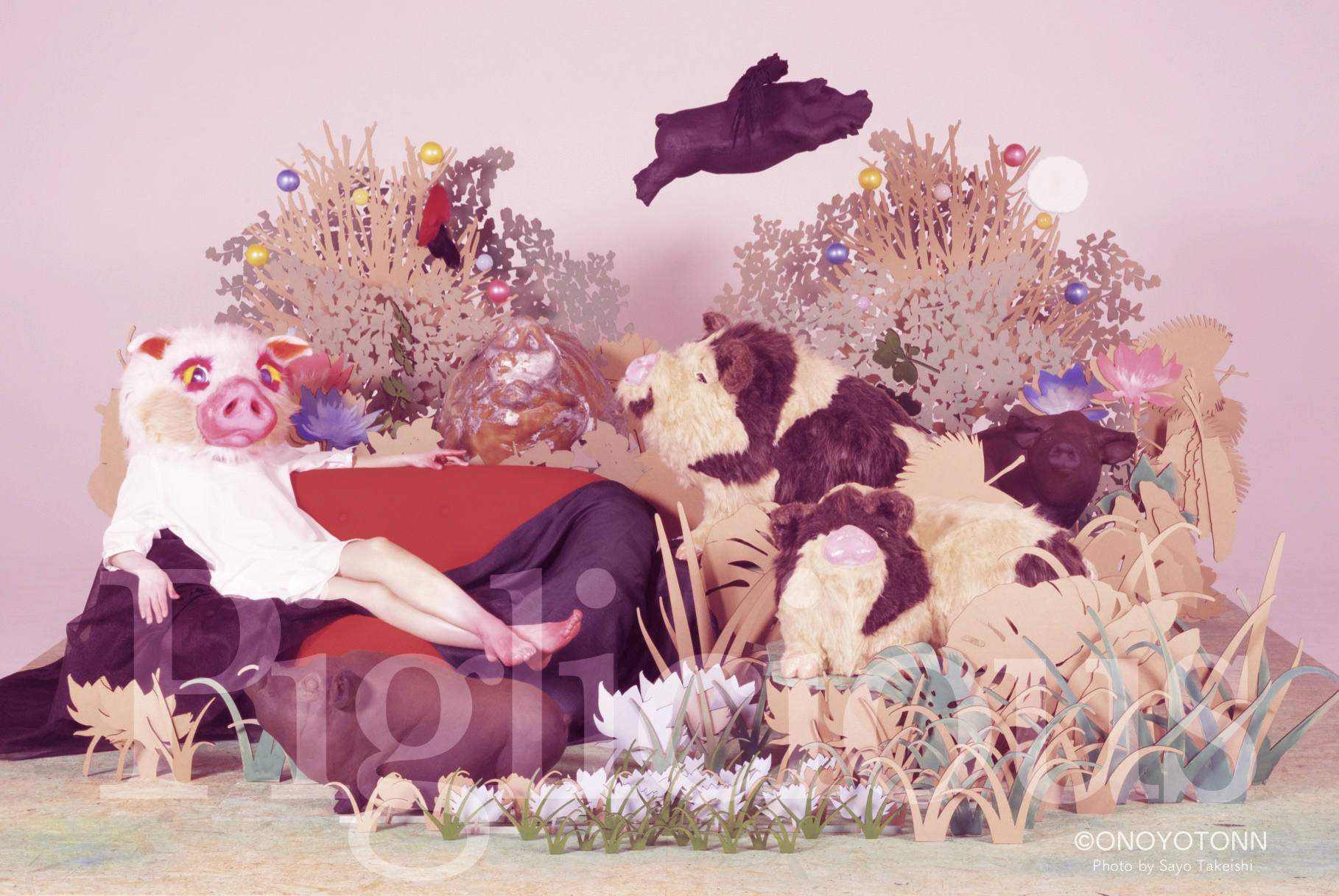 Photo: Sayo Takeishi Model: Yuko Nagahama Construction cooperation: Yosuke Agata, Saito Taichi
Onoyotonn which Parents house is a pig farms, realistic expressions with the theme of eating life, expressing themselves as ironic images, by expressing the ironical cal expressions and pig farming landscape that projected human society to pigs until now We consistently used pigs as the motif of the work. Pigs have consistently been the motif of the work. This exhibition named "Pig" and "Delicious" coined "Piglicious" as the exhibition name. It is the title name which put the meaning "pig is delicious". In recent years, Pig-chan is popular as a pet, but there is a pig that is eaten on the other hand. For the author, there is a pet pig-chan in the dream, pork meat is a real presence. It was a tribute to Henri Rousseau's "Dream" (1910), which is the theme of this dream and reality. Flowers and trees, he played in the light of the moon, placed the pig in love with me, and installed a pig's head, a black pig, and pigs going up to heaven as a pig's soul, which was slaughtered for meat. In the picture of Rousseau, the woman Hedwig lying on the red sofa is drawn. The installation work also installs a red sofa, where the viewer lies, becomes a Yadwigha which exists in the picture, and it is a concept that the work is completed when it is sandwiched between the pork which is eaten with the pet pig chan. It is a viewer participation type installation.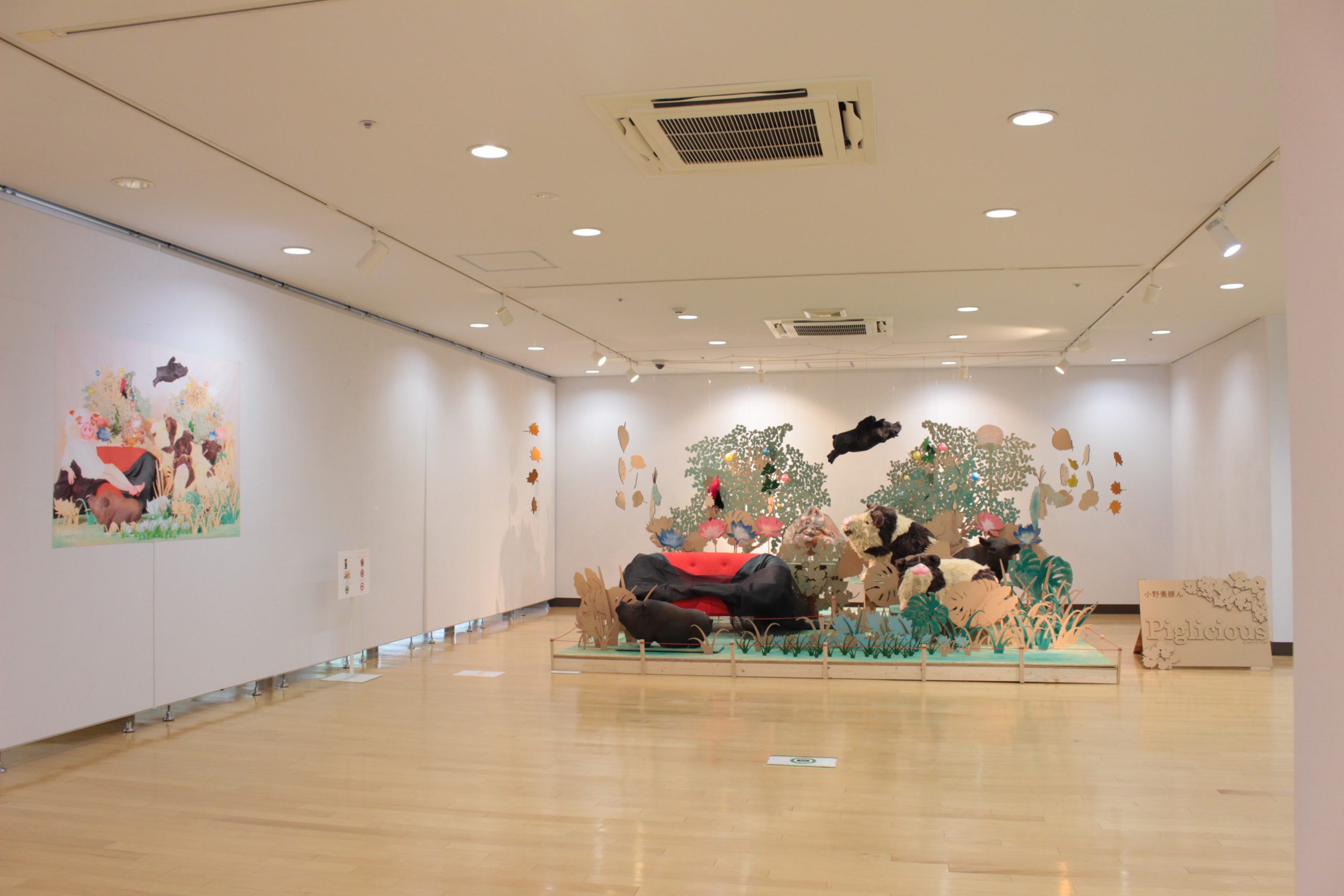 Exhibition at Art Space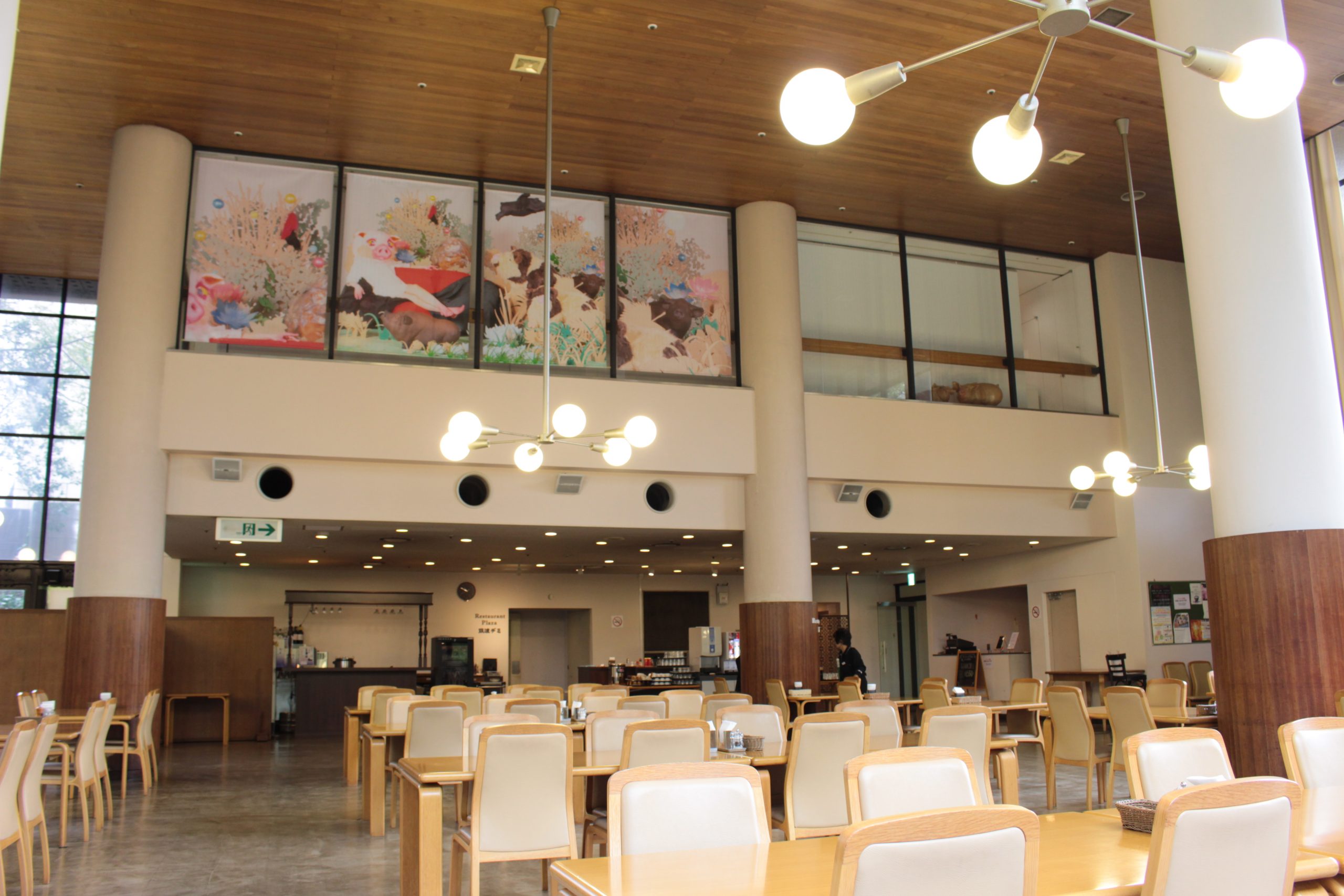 View from the University Hall cafeteria
https://www.art.tsukuba.ac.jp/wp-content/uploads/2018/10/onoyotonn-omote02.jpg
1217
1818
admin-art
https://www.art.tsukuba.ac.jp/wp-content/uploads/2020/03/logo.png
admin-art
2018-10-05 00:42:56
2020-04-03 19:04:54
Onoyotonn "Piglicious" Exhibition